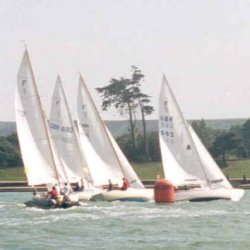 Photo © Sarah Reed
Folkboat
Difficulty:

beginner

The Nordic Folkboat design originates from 1942 as a motivational competition organised during the war for Scandinavian yacht designers. Some eight designs were submitted and the final design emerged as the 'Folkboat' or 'people's' boat. The Nordic Folkboat is raced in Denmark, Sweden, Germany, Finland, America and the United Kingdom. The largest United Kingdom fleet can be found in Lymington boasting some thirty boats.



Number of sailors: 4

Links:
---

List of all boat types

If you notice an error or omission in our information, please contact us.