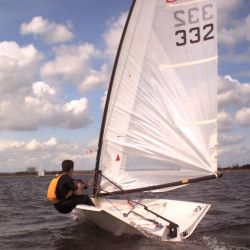 Photo © RS/Oxford
Speed
RS300
Difficulty:

intermediate

This adrenaline-pumping, one-man racing dinghy was designed by Clive Everest in 1998. It has two rigs to allow for competitive racing, whatever your body weight. Author: Matt Thursfield

Size: 4.25 metres long, 2 metres wide, weighing approx 58 kilograms
Sails: 10 square metres

Number of sailors: 1

Links:
---

List of all boat types

If you notice an error or omission in our information, please contact us.