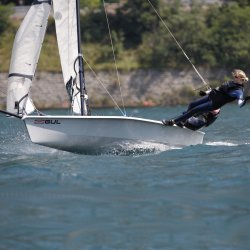 Photo © Paul Wyeth
Speed
RS500
Difficulty:

intermediate

The RS500 class has developed itself in the last years as a real international and good scene with racing all over Europe. Always trying to go to the best venues and nice fleets. With 63 teams from 10 countries the RS500 sailing scene is really international. The biggest teams are from the Netherlands, Italy, France and Sweden.
The RS500 is very often seen as the pathway boat after the RS Feva. In some countries it is positioned where the 420 was in the good old days. The RS500 class is a affordable and exiting boat for many youngsters and people young at heart.



Number of sailors: between 2 and 3

Links:
---

List of all boat types

If you notice an error or omission in our information, please contact us.