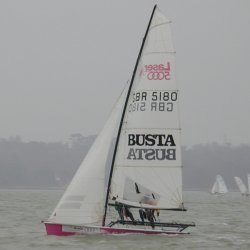 Photo © Mark Jardine
Speed
Laser 5000
Difficulty:

expert

The 5000 was the most exciting new boat to enter the dinghy racing scene in the early 1990's. Not only does it offer high performance adrenalin filled thrills, it is also allowed different size crews to compete equally for the first time.

Size: 5 metres long, 2.5 metres wide, weighing approx 109 kilograms
Sails: 21.2 square metres (extra sail called spinnaker is 33 square metres)

Number of sailors: 2

Links:
---

List of all boat types

If you notice an error or omission in our information, please contact us.