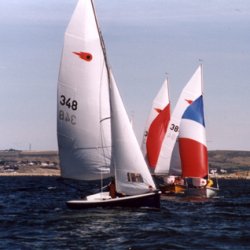 Photo © Comet Trio
Speed
Comet Trio
Difficulty:

intermediate

If you want a more modern alternative to the Wayfarer the Comet Trio great. It has enough room for 4 people and can be really fast and exciting with the asymmetric. Not a boat for people who enjoy capsize practice. Definitely good for a family with a competitive streak. Good fun, very easy to sail.



Number of sailors: between 2 and 3

Links:
---

List of all boat types

If you notice an error or omission in our information, please contact us.